Description
Enhance Your Audio Experience with Apple AirPods (2nd Generation): Wireless Earbuds, and Lightning Charging Case for iPhone.
Enhance your sound journey with Apple AirPods (2nd Generation). Immerse yourself in the world of wireless earbuds with a Lightning Charging Case designed for iPhone users. Experience seamless connectivity and superior audio quality. Redefine your listening moments.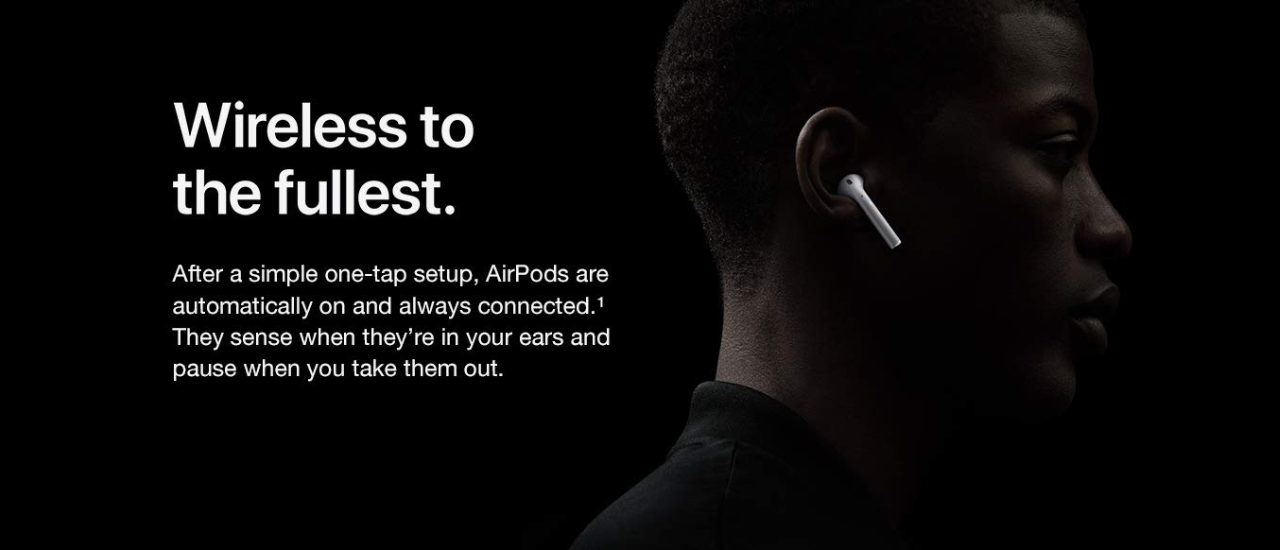 What Is Apple AirPods (2nd Generation)
Apple AirPods (2nd Generation) are Apple Inc. A set of wireless earbuds developed by. Designed to deliver superior audio experience. They offer a variety of features, including:
Wireless Connectivity: AirPods use Bluetooth technology to connect to compatible devices like iPhone, iPad, Mac and Apple Watch. This wireless connection eliminates the need for traditional headphone cables.
Touch Controls: AirPods offer touch-sensitive controls on the earbuds themselves. You can tap to play, pause, skip tracks, and even activate Apple's voice assistant Siri.
Voice-activated Siri: You can activate Siri by simply saying "Hey Siri" without [physically interacting] with your device. It allows you to control music playback, make calls, send messages and more using voice commands
Battery Life: The included charging case provides extra battery life to AirPods. A fully charged case can extend listening time to over 24 hours, making them perfect for extended use.
Compatibility: Although primarily designed for use with Apple devices, [AirPods can connect to non-Apple] devices via standard Bluetooth pairing.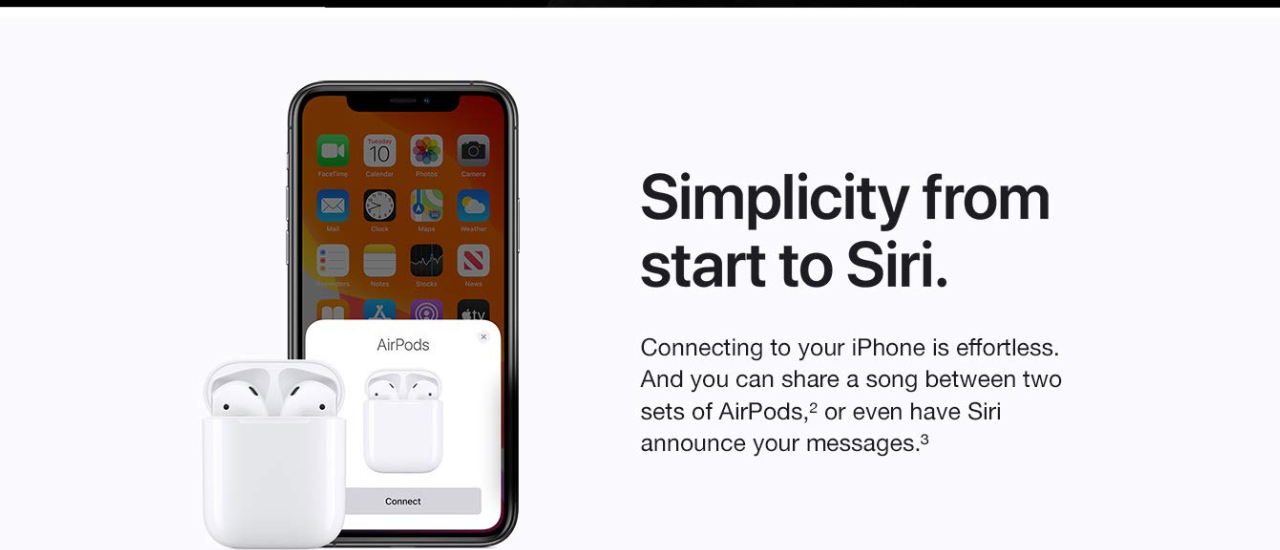 About this item
Summon Siri by saying 'Hey Siri' for quick and effortless access.
Enjoy over 24 hours of uninterrupted listening pleasure courtesy of the included charging case.
Get a truly immersive experience with effortless setup, in-ear detection, and automatic switching
Easily share audio between [two pairs of AirPods] using your iPhone, iPad, iPod touch, or Apple TV.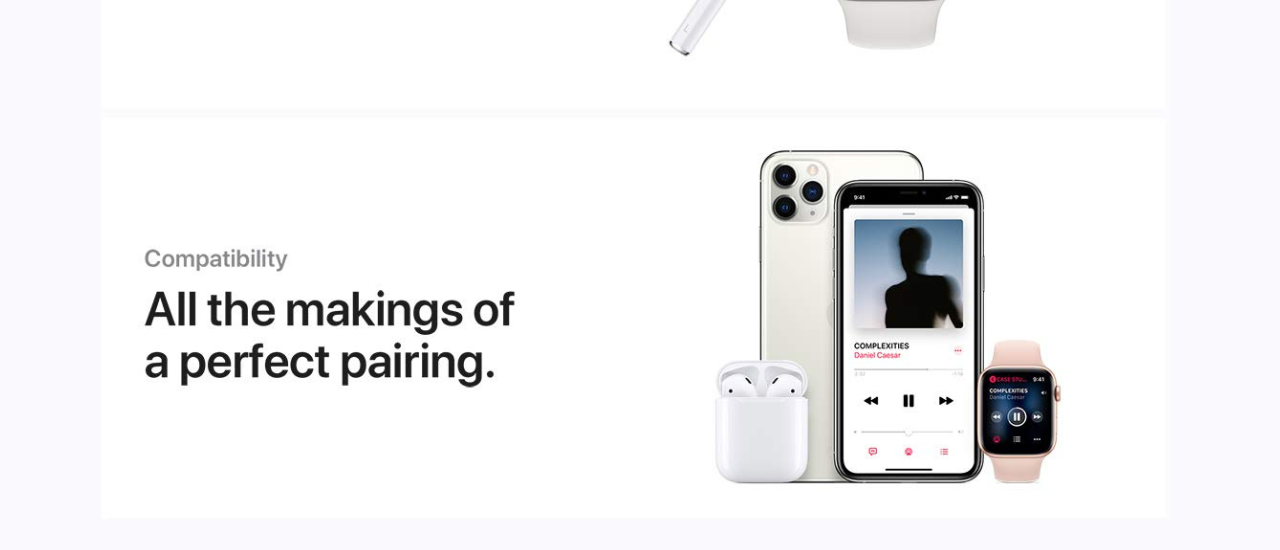 Technical Details
Weight AirPods (each): 0.14 ounce (4 g), Charging Case: 1.34 ounces (38 g)
Dimensions AirPods (each): 0.65 by 0.71 by 1.59 inches (16.5 by 18.0 by 40.5 mm), Charging Case: 1.74 by 0.84 by 2.11 inches (44.3 by 21.3 by 53.5 mm)
AirPods Sensors (each): Dual beamforming microphones, Dual optical sensors, Motion-detecting accelerometer, Speech-detecting accelerometer