Description
Kodak Scanza Digital Film and Slide Scanner – Converts 35mm, 126, 110, Super 8 and 8mm film negatives and slides to JPEG – Large tilt-up 3.5″ LCD, easy-load film insert.
This innovative scanner features a generously-sized 3.5″ LCD screen that tilts for optimal viewing, and includes an intuitive easy-load film tray. Save and share your precious moments with ease thanks to this advanced versatility and user-friendly design. Scanning solution.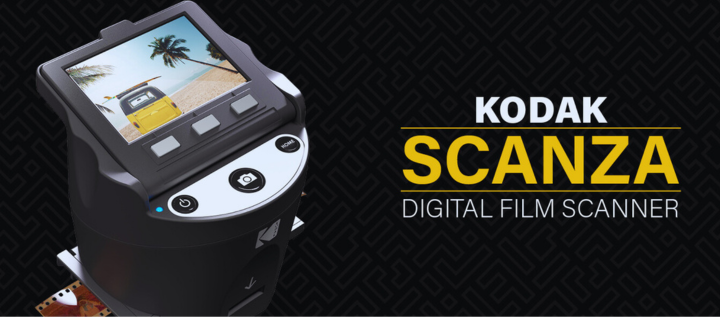 Kodak scanza digital film scanner sum review 2023- 2024
In the world of digitizing precious memories, the Kodak SCANZA Digital Film Scanner has emerged as a powerful contender. This review delves into the scanner's capabilities, performance, and user experience, highlighting its strengths and areas for consideration.
Unleashing Memories Digitally
The Kodak SCANZA Digital Film Scanner boasts the ability to transform a range of film formats into high-quality digital files. From vintage 35mm negatives to Super 8 films, this scanner covers a spectrum of formats, promising quick and efficient conversion to JPEG files. Notably, it's important to keep in mind that the SCANZA exclusively supports 35mm, 126, 110, Super 8, and 8mm negatives.
Visual Excellence on Display
Equipped with a spacious 3.5″ TFT LCD screen, the SCANZA scanner offers users a vibrant and adjustable display for easy operation and image viewing. Its high-definition color display enhances the overall experience, allowing for clear previewing and adjustments before the final conversion.
Streamlined User Interface
Navigating through the SCANZA's features is made uncomplicated with its user-friendly interface. The tray and insert directory assist in organizing the process, while the option to edit image RGB and resolution gives users the flexibility to tailor their digitized files. The ability to browse the gallery adds a convenient touch, although it's worth noting that an SD card (up to 128GB) is required for this feature.
Considerations for International Use
Potential buyers should be aware that the SCANZA is designed for use within the United States. If intended for international use, the differing outlets and voltage standards across countries might necessitate an adapter or converter. It's highly recommended to verify compatibility before making a purchase to ensure seamless functionality abroad.
The SCANZA Digital Film Scanner comes bundled with essential accessories, including a USB power cable, HDMI cable, AC adapter, and video cable. Additionally, a complimentary film cleaning brush is included, aiding in the maintenance of scanned image quality by removing dust and speckles.
Final Verdict
In summary, the Kodak SCANZA Digital Film Scanner offers a comprehensive solution for converting various film formats into digital files. Its versatility, user-friendly interface, and included adapters make it a practical choice for preserving cherished memories. However, potential buyers should be mindful of international compatibility and ensure that their intended usage aligns with the scanner's capabilities.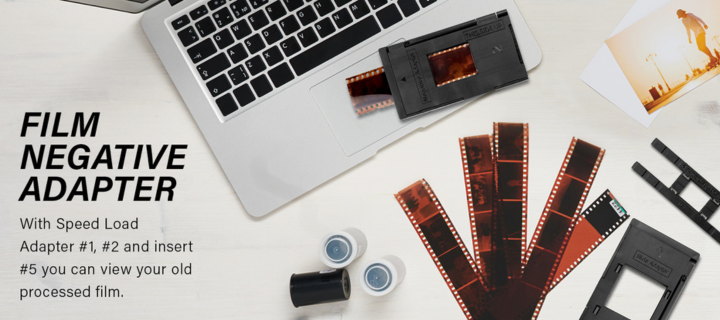 About this itam:
Kodak SCANZA Digital Film & Slide Scanner
Instant JPEG Conversion – Experience the Speed of the KODAK Film Scanner, offering 14/22MP for powerful results. Effortlessly transform your cherished 35mm, 126, 110, Super 8 & 8mm Negatives and Slides into High-Quality JPEG Digital Files. Please Note: The SCANZA exclusively supports 35mm, 126, 110, Super 8 & 8mm Negatives.
Vivid 3.5" TFT LCD – Enjoy the Visual Feast on the Large High-Definition Built-In Color Display. Adjust the Brightness and Conveniently Tilt the Screen for Effortless Image Viewing and Operation.
Adapters for All Occasions – Equipped with a Range of Film Inserts and Adapters, this unit ensures Swift and Versatile Operation. Streamlined One-Touch Buttons Simplify the Scanning and Saving Process.
User-Friendly Interface – Navigate with Ease using the Included Tray and Insert Directory. Tailor Image RGB and Resolution with Intuitive Editing Options. Effortlessly Browse Your Gallery (SD Card NOT Included, supports up to 128GB) and More.
Complete Package – Compatible with both Mac and PC, the Converter comes with a USB Power Cable, HDMI Cable, AC Adapter, Video Cable, and even a FREE Film Cleaning Brush. Keep your images pristine by using the included brush to remove dust and speckles from both the film and the light box, preventing marks on your scanned images.
Note

: 
Products with electrical plugs are designed for use in the US. Outlets and voltage differ internationally and this product may require an adapter or converter for use in your destination. Please check compatibility before purchasing.
Product information