Description
Streamline transactions with the Square Magstripe Reader. Efficient and Secure Magstripe Card Reader for Seamless Payments.
Experience hassle-free card payments with Square Reader for Magstripe. This device offers ultimate convenience in transaction processing, allowing you to accept payments effortlessly from various debit and credit cards.

Square Reader is a compact and portable device developed by Square, Inc. It is designed to enable businesses and individuals to accept credit and debit card payments easily and securely. The Square Reader connects to a smartphone or tablet via the device's audio jack or Bluetooth, depending on the model. It allows merchants to process transactions by swiping or inserting a card, making it a convenient solution for small businesses, pop-up shops, food trucks and those who need an easy way to accept payments on the go. The reader is compatible with a variety of payment methods, including chip cards (EMV) and magnetic stripe cards.
About this item:
The "Square Reader for Magstripe with Lightning connector" is a specialized version of Square's payment processing device designed specifically for Apple devices. This compact and user-friendly device connects directly to iPhones and iPads with a Lightning connector. It enables individuals and businesses to accept payments from magnetic stripe cards, making transactions convenient and efficient. By swiping cards through the reader, users can securely process payments on the go, making it an ideal solution for small businesses, independent sellers, and mobile vendors who want to offer card payment options to their customers.
Effortless payment collection with Square Reader:
Experience swift, secure, and user-friendly transactions with this high-performance card reader.
Enjoy the convenience of viewing deposits in your bank account within one to two business days.
Opt for the Instant Deposit feature at just 1% per deposit, ensuring your funds are available in seconds.
Affordable pricing at 2.6% + $0.10 per swipe for major cards including Visa, Mastercard, Discover, and American Express.
Important information:
Helping every size of business succeed.
At the heart of our journey is you. Square's inception was fueled by the desire to provide every business owner a simpler method for accepting credit cards. Since those early days, our dedication has evolved into a comprehensive array of business solutions and fair loans, granting every qualifying dream-driven business access to essential funding. From modest undertakings to grand arenas, we're dedicated to enabling businesses to achieve success on their own unique path.
Your Business, Your Rules.
Your business is a reflection of you, which is why your tools should adapt to your needs and ambitions, not the other way around. We have a broad set of flexible tools ready for nearly any job, and you only ever pay for what you need.
Embrace the Power of Choice.
We don't confine you to a single avenue of Square-exclusive solutions. Instead, we seamlessly integrate with a multitude of third-party technologies (and the list keeps growing) to streamline your workflow, allowing you to operate efficiently and save precious time.
Centralized Management Made Simple.
From your online presence to your brick-and-mortar establishment, our user-friendly Dashboard consolidates all your business insights in one convenient location.
Technical Details:
Brand  square
Series  A-SKU-0523
Item model number A-SKU-0523
Item Weight 2.08 ounces
Product Dimensions ‎1.06 x 0.3 x 1.58 inches
Item Dimensions LxWxH ‎1.06 x 0.3 x 1.58 inches
Color ‎White
Manufacturer  ‎SQUARE INC.
ASIN ‎B07J1NL16J
Country of Origin China
Date First Available  ‎October 3, 2018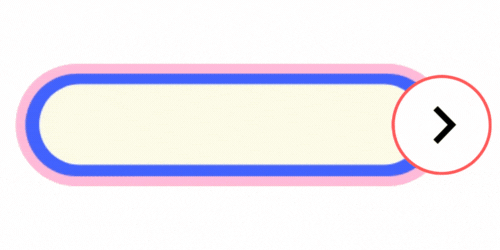 ---
From the manufacturer