Description
Apple AirPods Pro (2nd Generation) Wireless Earbuds, Up to 2X Active Noise Cancellation, Clarity, MagSafe Charging Case, Bluetooth Headphone for iPhone.
Enhance your listening experience with Apple AirPods Pro (2nd Generation) wireless earbuds. Immerse yourself in enhanced clarity. Enjoy the convenience of the MagSafe charging case, and access the pinnacle of Bluetooth headphone technology for your iPhone.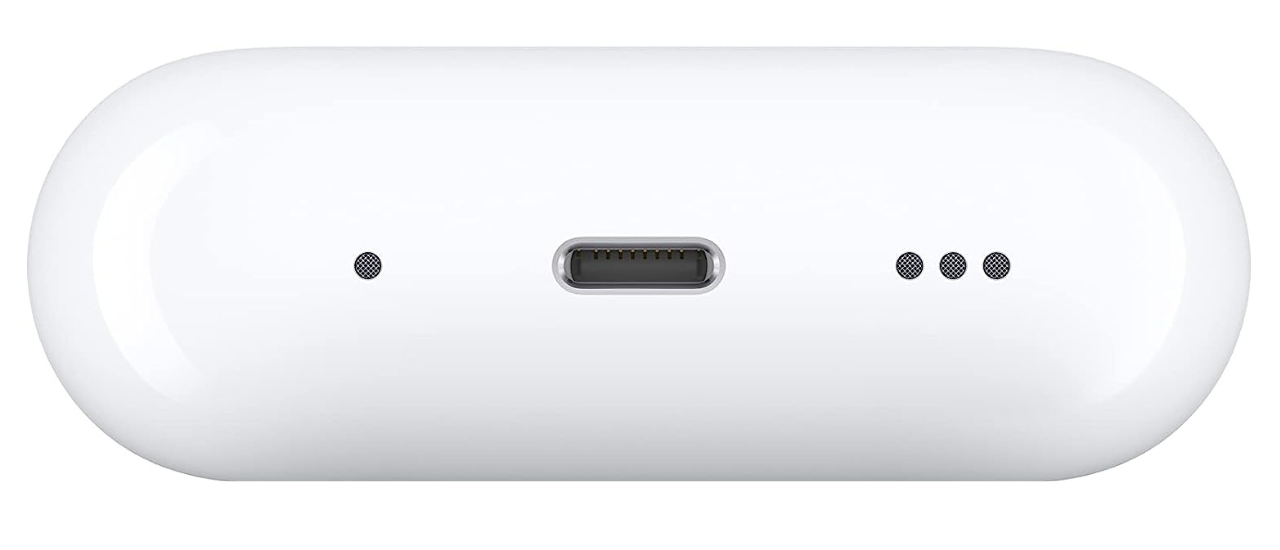 What Is Apple AirPods Pro (2nd Generation) Wireless Earbud.
Elevate your auditory experience with the Apple AirPods (2nd Generation). Immerse yourself in the realm of wireless earbuds. complete with a Lightning Charging Case tailored for iPhone users. Discover unparalleled connectivity and exceptional audio quality, allowing you to redefine your moments of musical indulgence.
AirPods use Bluetooth technology to connect to compatible devices like iPhone, iPad, Mac and Apple Watch. This wireless connection eliminates the need for traditional headphone cables. Although primarily designed for use with Apple devices, [AirPods can connect to non-Apple] devices via standard Bluetooth pairing.
About this item
.Elevated Auditory Delight – The Apple-engineered H2 chip elevates audio performance to new heights. Provides enhanced noise cancellation and a more impressive soundstage. Every sound gains vibrancy, contributing to a richer and more immersive listening experience.
Customizable Fit – Now with four pairs of silicone tips (XS, S, M, L) to fit a wide range of ears and provide all-day comfort, the tips create [an acoustic seal]. That helps block out noise and protect AirPods Pro.
Extended case feature– Stay connected to your AirPods Pro with Precision Finding and an integrated speaker. The lanyard loop ensures your AirPods Pro are always within reach. Charge effortlessly using an Apple Watch, MagSafe charger, Lightning connector, or any Qi-certified charger.
Magical Experience – Quick access to Siri by saying "Hey Siri". Easy setup, in-ear detection, and automatic switching between devices. Audio Sharing lets you share a song or show between two sets of AirPods on your iPhone, iPad, iPod touch, or Apple TV.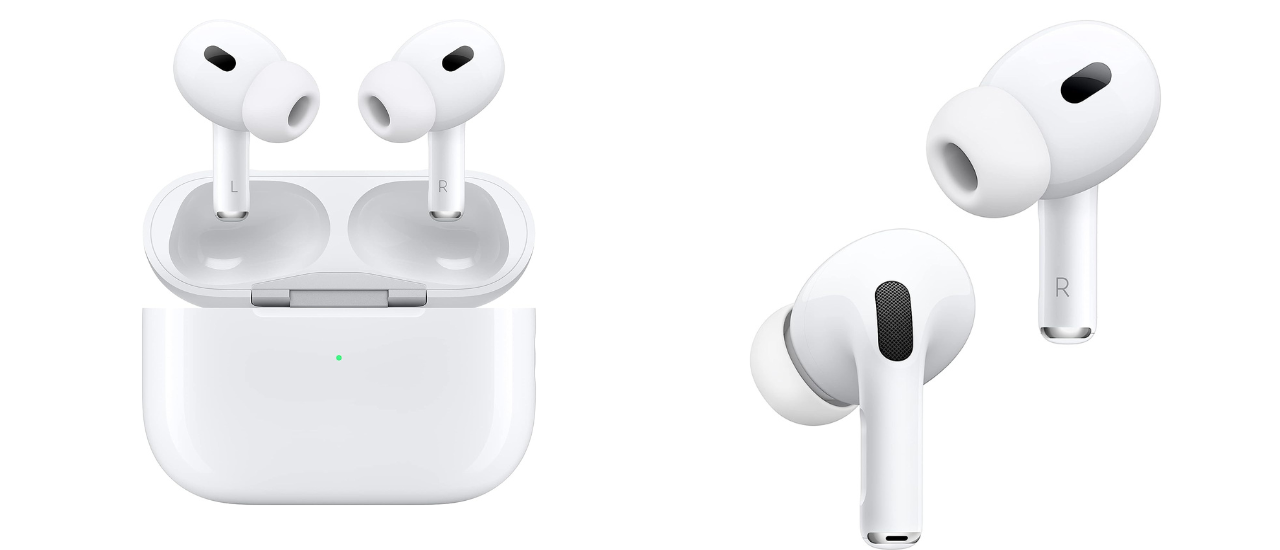 Technical Details
Weight AirPods Pro (each): 0.19 ounce (5.3 g), MagSafe Charging Case: 1.79 ounces (50.8 g)
Dimensions AirPods (each): 0.94 by 0.86 by 1.22 inches (24.0 by 21.8 by 30.9 mm), MagSafe Charging Case: 1.78 by 0.85 by 2.39 inches (45.2 by 21.7 by 60.6 mm)
AirPods Sensors (each): Dual beamforming microphones, Inward-facing microphone, Skin-detect sensor, Motion-detecting accelerometer, Speech-detecting accelerometer, Touch control
Power and Battery Up to 6 hours of listening time on a single charge (up to 5.5 hours with Personalized Spatial Audio and Head Tracking enabled), Up to 4.5 hours of talk time with a single charge. AirPods Pro with MagSafe Charging Case: Up to 30 hours of listening time, Up to 24 hours of talk time, 5 minutes in the case provides around 1 hour of listening time or around 1 hour of talk time
Release Date 9/9/2022
Additional informatio Up to 2x more Active Noice Cancellation compared to AirPods Pro (1st Generation).
Spatial Audio works with movies, TV, and video in supported apps.
iPhone with TrueDepth camera required to create personalized profile.
Battery life varies by use and configuration.
Precision Finding requires a U1‑equipped iPhone; availability varies by region.
AirPods Pro and charging case are sweat and water resistant for non-water sports and exercise, and they are IPX4 rated. Sweat and water resistance are not permanent conditions.
Siri may not be available in all languages or in all areas, and features may vary by area. Internet access required.