Description
Enhance your indoor security with Blink Mini: 1080p HD video, night vision, motion detection, two-way audio, effortless setup, Alexa compatibility.
Enhance your indoor security with Blink Mini: Experience 1080p HD video, benefit from night vision, benefit from motion detection, engage in two-way audio communication, enjoy hassle-free setup, and seamlessly integrate with Alexa for added convenience.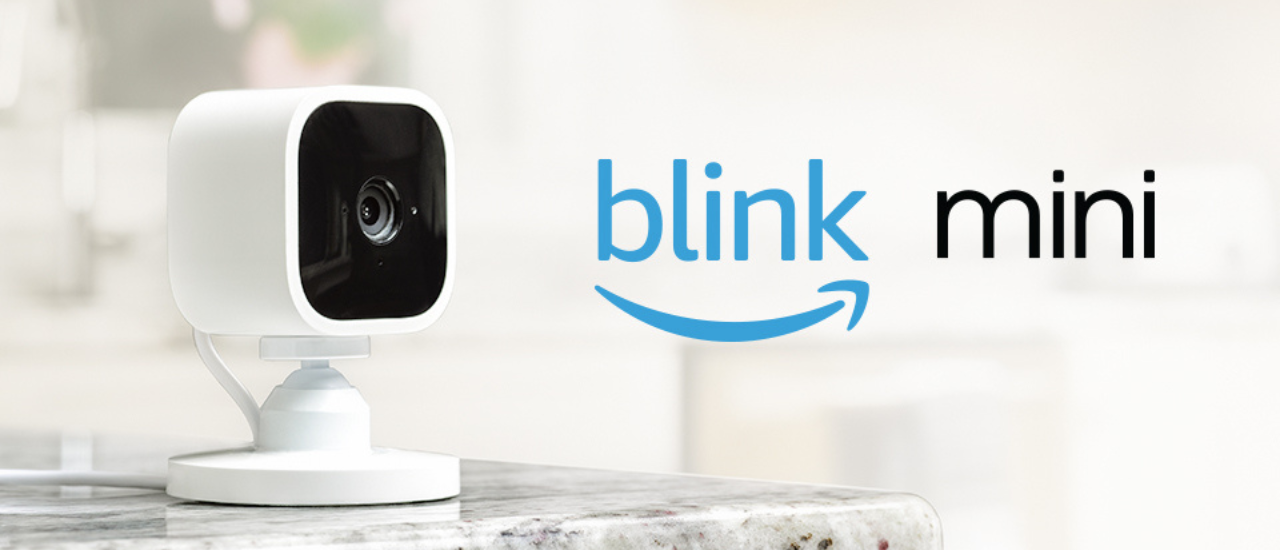 What is Blink Mini Smart Security Camera?
Blink Mini Smart Security Camera is: A sophisticated indoor surveillance device, designed to strengthen your home security system. Boasting a range of essential features. This compact camera ensures that your living spaces are protected:
About this item:
1080p HD Video: Experience crystal-clear, high-definition video quality. which provides detailed visuals for extensive indoor monitoring.
Night Vision: Equipped with infrared technology, the camera guarantees clear visibility in low-light or at night. Ensures round-the-clock uninterrupted surveillance.
Motion Detection: Equipped with advanced motion sensors, the camera instantly detects any movement within its field of view. It starts recording, and prompts the camera to send alerts to your connected devices. Provides real-time updates of potential intrusions or activity.
Two-way audio: thanks to the integrated microphone and speaker. The camera facilitates two-way communication. This functionality allows you to interact with people next to the camera. It's chatting with family members, checking in with pets. Even deterring potential intruders.
Effortless Setup: Engineered for simplicity, the Blink Mini Camera can be installed and set up effortlessly. You'll be able to start monitoring your surroundings immediately, eliminating any technical complications.
Alexa Compatibility: Seamlessly integrated with Amazon Alexa, the camera [voice-controlled operation], and enables convenient access to live video feeds using voice commands.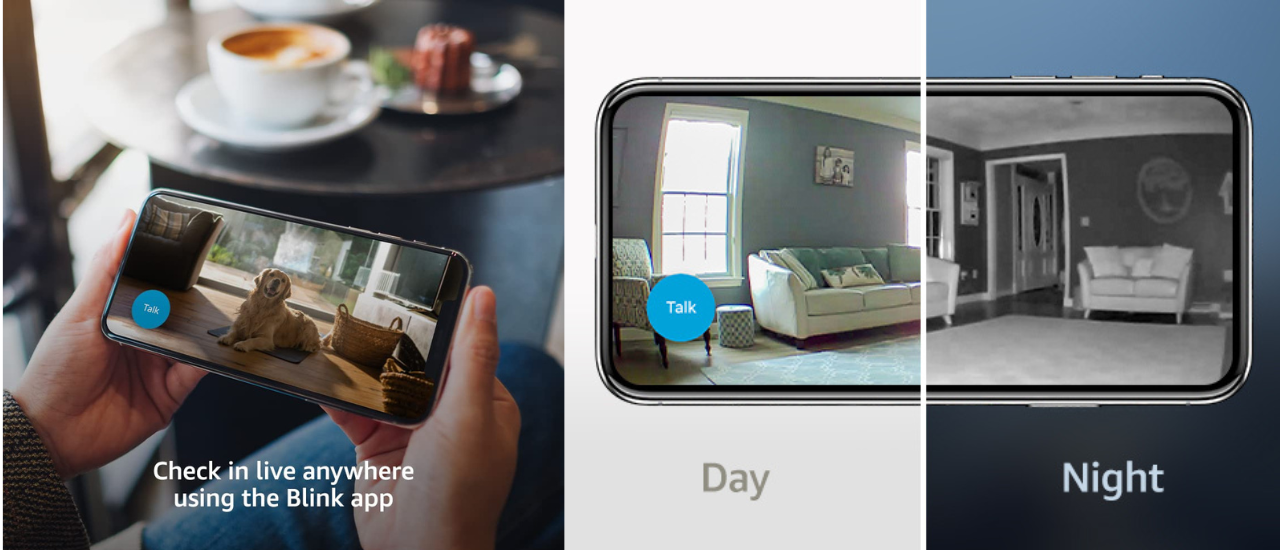 Technical Details
Field of view 110° diagonal
Camera resolution Record and view in 1080p HD video during the day and with infrared HD night vision after dark
Camera frame rate Up to 30 frames per second
Size 2 in. x 1.9 in. x 1.4 in. (50 mm x 49 mm x 36 mm)
Weight 1.7 ounces (48 grams)
CPU Immedia Proprietary – AC1002B, 4 cores / 200 MHz
Power 2 meter micro USB and power adapter, electrical rating: 100-240V 50/60 HZ 0.15A
Wifi connectivity Supports 2.4 Ghz 802.11g/n; does not support connecting to ad-hoc (or peer-to-peer), or paywall wifi networks. Minimum 2 Mbps upload speed required.
Available colors White, Black
Minimum smartphone requirements iOS 14.0, Android 6.0, and Fire OS 7
Blink app Blink Home Monitor
Audio Speaker output and 2-way audio recording
LEDs One blue LED to help you know when it's active (optional)