Description
Blink Outdoor (3rd Generation) – Secure Your Space with Wireless, Weather-Resistant HD Security Cameras, Featuring Motion Detection in a 3 Camera System.
Elevate your security with the Blink Outdoor (3rd Generation) – a trio of wireless, weather-resistant HD security cameras. This system boasts motion detection and a durable design, ensuring your space remains protected.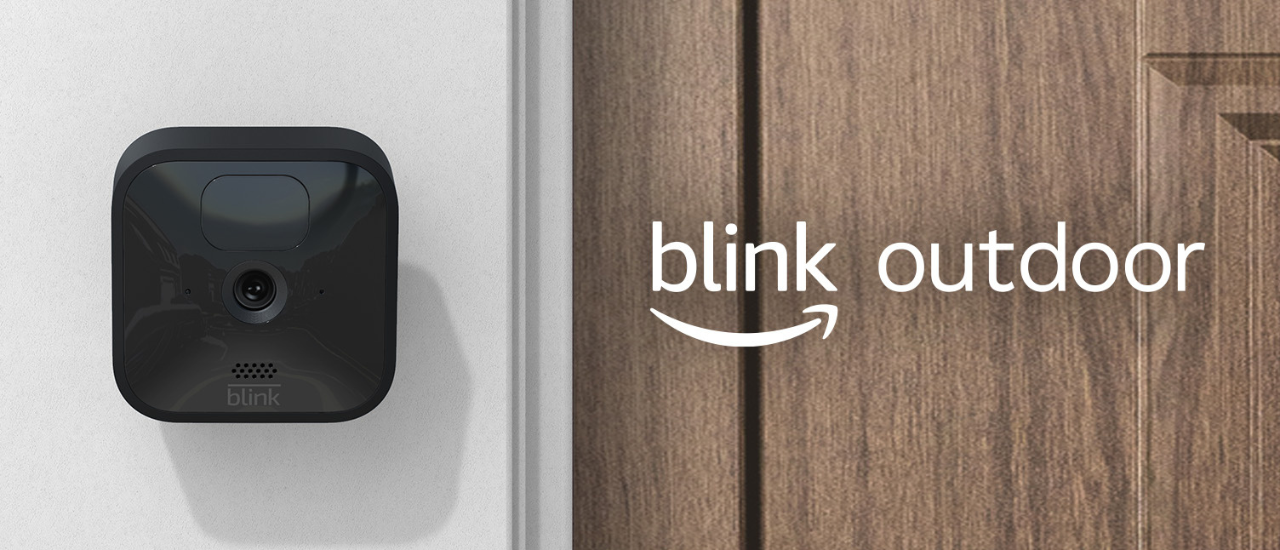 What is Blink Outdoor Wireless?
Blink Outdoor Wireless refers to the Blink Outdoor Camera System. which is a set of [wireless security] cameras designed for outdoor use. These cameras are part of the Blink series of home security devices. They offer features like weather resistance, motion detection, and HD video recording. Which makes them perfect for monitoring the exterior of your property.
About this item:
The "Blink Outdoor Wireless" security camera is a modern and innovative outdoor surveillance solution that blends wireless convenience with advanced security features. Here's what you can expect from this versatile device:
Wireless Connectivity: Blink Outdoor Camera connects to your Wi-Fi network. Eliminates the need for complex cables, and allows for flexible camera placement.
Weather Resistance: These cameras can survive outdoor weather including rain, snow, and varying temperatures.This durability ensures reliable performance even in challenging weather conditions.
HD Video: Blink outdoor cameras usually provide high-definition video quality. which allows you to capture clear and detailed footage of your surroundings.
Motion Detection: Equipped with motion sensors, these cameras can detect movement within their field of view. This triggers recording and sends alerts to your connected devices. Keeps you informed of potential activity or intruders.
Cloud Storage: Blink Camera often offers cloud storage options for recorded footage. It allows you to access and review video clips remotely through the mobile app
In short, Blink Outdoor [wireless cameras] offer a convenient and versatile way to keep an eye on the outside of your home. With features like wireless connectivity, [weather resistance], motion detection and HD video, these cameras contribute to your home's security and peace of mind.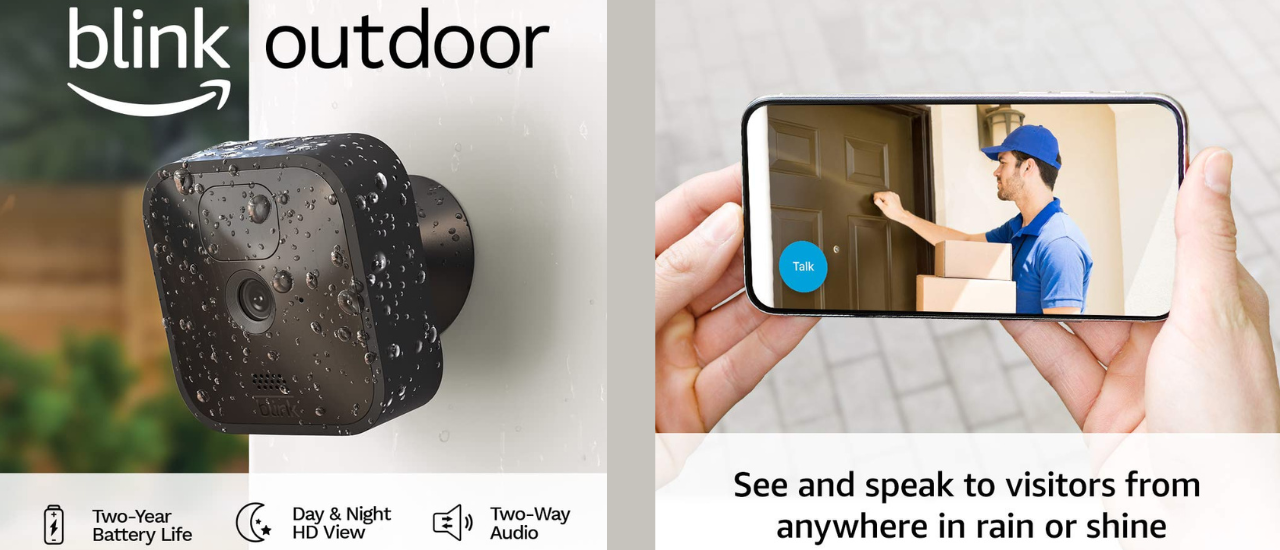 Blink Outdoor Technical Details:
Field of view 110° diagonal
Video resolution Record and view in 1080p HD video during the day and with infrared HD night vision after dark.
Photo resolution View captured images in 640 x 360 nHD
Camera frame rate Up to 30 fps
Size 71 x 71 x 31 mm
Weight 48 grams
CPU Immedia Proprietary – AC1002B, 4 cores / 200 MHz
Power Camera battery: 2 AA 1.5V lithium metal (non-rechargeable) batteries Sync Module 2 power: 100-220V AC to 5V DC converter included.Battery life of up to 2 years, based on 5,882 seconds of live view, 43,200 seconds of motion-activated recording and 4,788 seconds of two-way talk. Battery life will vary based on device settings, use, and environmental factors.
Requirements Always-on high-speed internet connection (such as broadband, fiber, or DSL). Wifi network: 2.4 GHz 802.11b/g/n.
Connection Power adapter
Minimum smartphone requirements iOS 14.0, Android 6.0, and Fire OS 7
Blink app Blink Home Monitor
Audio Speaker output and 2-way audio recording.
Generation 3rd Generation