Description
Ring Stick Up Cam Battery HD security camera with custom privacy controls. Works with Alexa.
Upgrade your security system using Ring Stick Up Cam Battery [HD Security Camera]. With its convenient privacy controls, this camera personalized surveillance. Additionally the [Ring Stick Up Come Battery HD security camera], seamlessly integrates with Alexa, further enhancing its functionality.

What is a ring stick up cam?
The camera is equipped with high-definition [HD capabilities]. which allows you to capture clear and detailed footage. Ring stick up cam has motion detection, [two-way audio communication]. And offers features like night vision for monitoring in low light conditions.
One of the notable features is its custom privacy controls. This means, you can adjust the camera settings to define specific areas where you want to monitor motion and activity.
Ring Stick Up Cam Battery HD Security Camera. A versatile smart home security solution. which provides monitoring, privacy, customization, and connectivity to smart devices.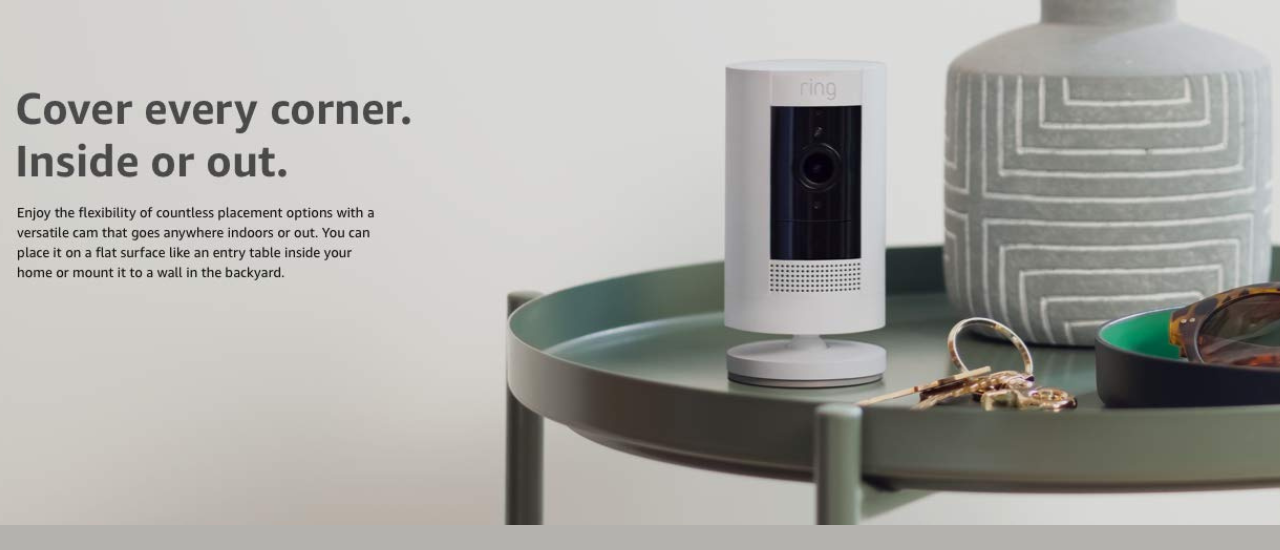 About This Item:
Battery Powered: As the name suggests, this camera is powered by a [rechargeable battery]. This feature allows you to install cameras in places where power outlets may be inaccessible or inconvenient.
High-definition video: The camera captures high-definition (HD) video, providing clear and detailed footage. It is essential for identifying people, objects, and events in the monitored area.
Security and Monitoring: The ring stick up camera provides motion detection capabilities. Which means it can detect movement in its field of view. Alerts you to potential activity.
Custom Privacy Controls: One notable feature of Ring Stick Up Cam is its custom privacy controls. You can define specific areas within the camera's field of view. Where you want to enable motion detection. This allows you to avoid monitored areas. The ones you consider personal.
Two-way audio: The camera has two-way audio, enabling you to hear what's happening around the camera and talk to anyone near the camera through your smartphone or other compatible device. This feature can be useful for communication or to deter unwanted visitors.
Night Vision: Ring stick up camera is equipped with [infrared LED] for night vision. This means the camera can capture clear footage even in low light or night conditions.
Smart Device Integration: The Ring Stick Up Cam Battery HD Security Camera is compatible with Amazon Alexa, allowing you to control the camera and access its features via voice commands if you have an Alexa-enabled device.
The Ring Stick Up Cam Battery HD Security Camera provides a comprehensive solution for home security combining convenience, [customization], and connectivity.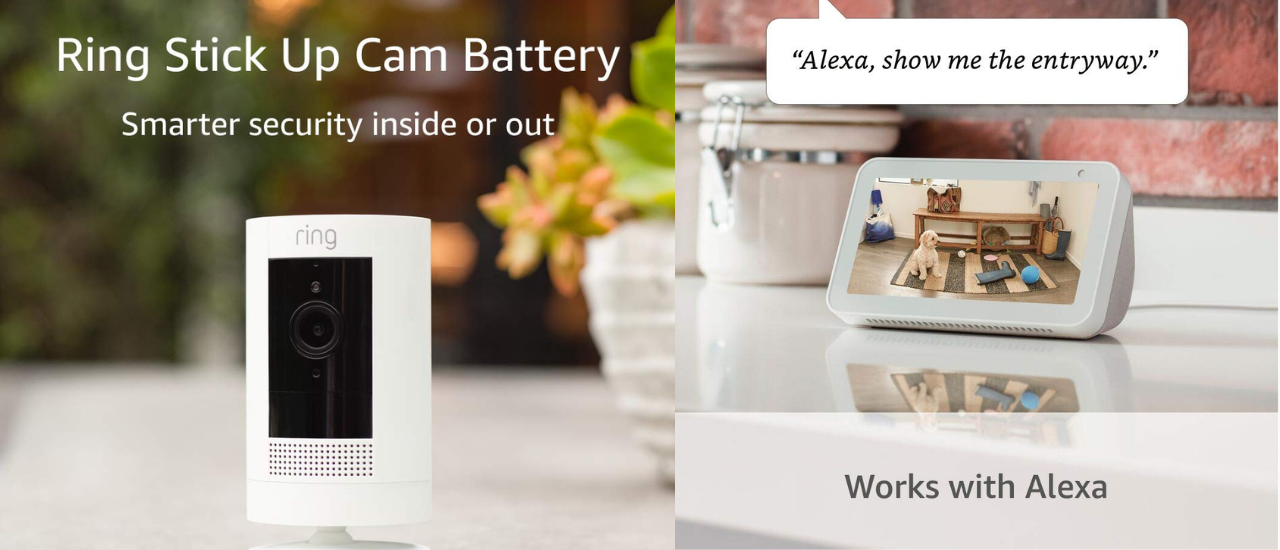 Technical Details:
Average Install Time 5-10 minutes
Video 1080p HD, Live View, Color Night Vision
Field of view 130° diagonal, 110° horizontal, 57° vertical
Audio Two-way talk with noise cancellation
Power source Quick-Release Battery Pack
Internet requirements Requires a minimum upload speed of 2 Mbps for optimal performance
Connectivity 802.11 b/g/n Wi-Fi connection @ 2.4 GHz
Operating conditions -4°F to 122°F (-20°C to 50°C), Weather Resistant
Available colors White, Black
Generation Ring Stick Up Cam Battery – 3rd Generation (2019 release)