Description
]AbDesabout Dcolor Android TV Stick: Elevate your entertainment with 4K HD streaming.
Netflix Google Certified and Enhanced with Google Assistant Experience the Power of Android TV 11 Latest Version.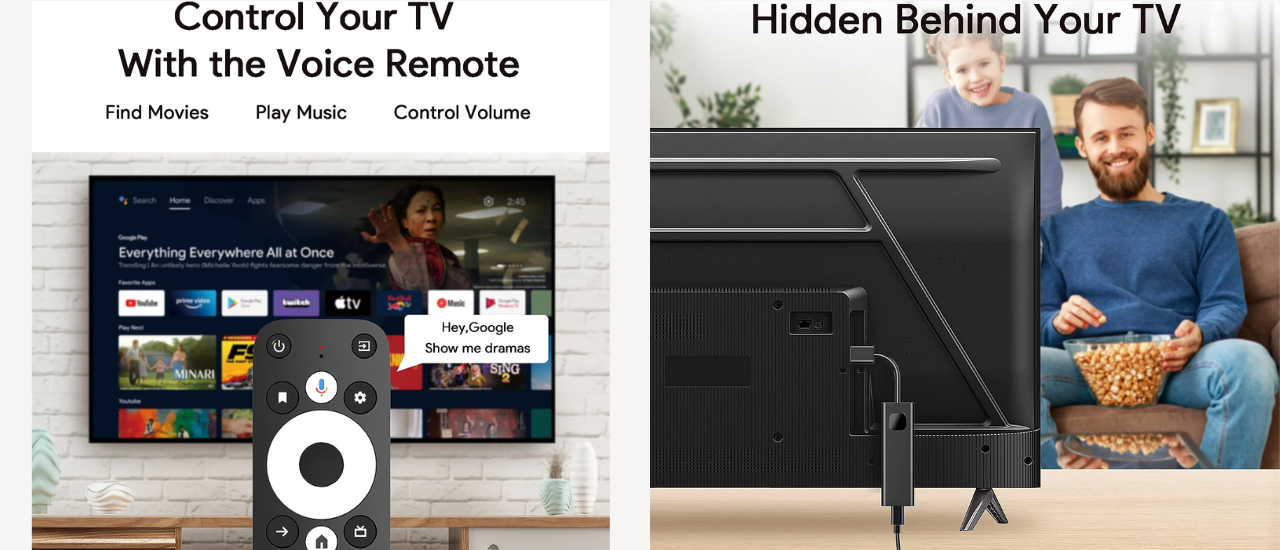 Stay up to date with the latest technology to include Android TV 11, the most recent version that promises improved performance, improved security, and a user-friendly interface. With the Dcolor Android TV Stick, your television is transformed into a hub of limitless entertainment possibilities supported by the convenience of state-of-the-art technology and voice-controlled navigation.

 Dcolor Android TV Stick
✔️ Enhance your streaming experience with Dcolor TV Stick 4K. Certified by Google and Netflix, this state-of-the-art device boasts of Android TV 11 capabilities. Explore a huge library of over 400,000 movies and shows. All are seamlessly accessible through the app of your choice. Immerse yourself in the music, games and content you love, with access to over 7,000 apps on Google Play. Enjoy seamless device casting and more without excessive ad interruptions.
Unleash Stunning 4K HDR with Immersive Dolby Audio Immerse yourself in a world of visual brilliance and audio excellence. Dcolor's support for Ultra 4K HD Rbrings to life streaming giants like Netflix, Amazon Video, Apple TV+, Disney+, YouTube, and Hulu with unparalleled clarity. Elevate your home theater experience with the magic of Dolby Vision HDR and the immersive embrace of Dolby Atmos surround sound. Revel in ultra-vivid picture quality and get lost in a symphony of sound that transcends ordinary viewing.
Dcolor tv stick 4k ultra
Effortless setup with built-in HDMI cable Setting up the Dcolor TV Stick is a breeze. Designed for seamless compatibility with almost any TV featuring an HDMI port, installation is a snap. With administrative waste through your TV's USB port, this sleek device hides your TV's convenience and ensures an organized set-up that gives you a touch of simplicity.
Ample 16GB Storage for Countless Apps Boasting an impressive 16GB of storage, complemented by 2GB of RAM, the Dcolor TV Stick offers a vast canvas for your app collection. Bid farewell to memory constraints as you unlock the ability to install a multitude of apps that align with your preferences. Embrace the exhilarating speed of seamless operations, ensuring your streaming and usage experience remains consistently smooth and responsive. Say hello to limitless possibilities and enjoy the exhilarating performance of ample storage space.
Tailored Recommendations at Your Fingertips Experience a curated world of suggestions customized just for you. Benefit from personalized recommendations driven by your subscriptions, viewing patterns, and owned content. Let the Dcolor TV Stick guide you to new and exciting entertainment options, ensuring that every moment spent exploring content is relevant, engaging, and uniquely suited to your tastes.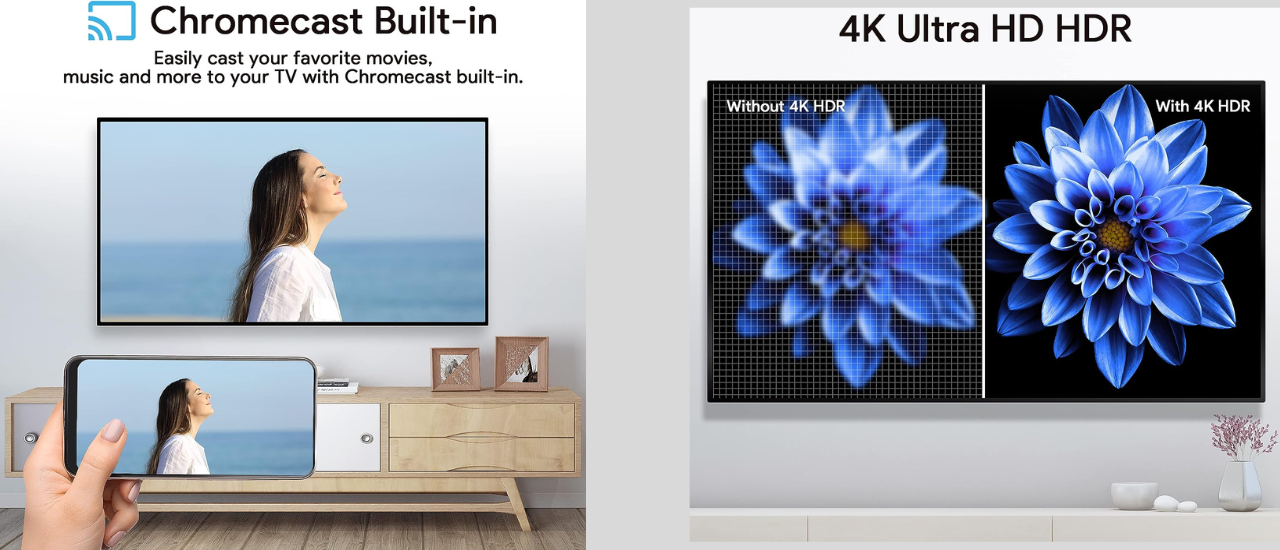 Technical Details
Brand Name ‎DCOLOR
Item Weight ‎6.4 ounces
Product Dimensions ‎7 x 5.1 x 0.9 inches
Country of Origin ‎China
model ‎GD1
Color ‎Black
Special Features ‎Chromecast
ASIN B0BVVL5TPN
Date First Available February 15, 2023